Our Quality Policy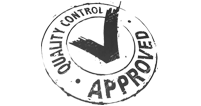 We are committed to be positive & aggressive in our attitude towards quality and customer service. We will not allow quality to take second place behind cost or schedule as this is our basic strategy for growth.

Quality has played an important role in every surface of our business activity. An evidently distinct Quality Management Promise to continuous improvement and meeting the customer's Protection foundation for our quality management system.

Our customers demand and warrant a high quality Service and it is our responsibility to give them what they want by seeking a better understanding of their requirements. It is our objective to furnish high quality service, on time, and at the best possible rates. To reach our objectives, we will maintain a constant focus on quality with full dedication, commitment, and teamwork.

At Urja Engineering Co., our philosophy is to maintain the high standards of quality and reliability in the industry. With our extensive industry expertise, we feel a sense of responsibility to provide exceptional standards of satisfaction to our customers. We believe in sharing desired expertise and services with our customers.

Quality Control
In addition, we follow a quality control policy at each level of our product development. Apart from this, we check our entire range on following parameters: Finish, Durability and Performance.


Also, we carry out specific tests under the supervision of quality controllers who assist us throughout the process and maintaining standards.
High voltage testing
100% Panel testing
Internal inspection before dispatch
Wiring Diagrams along with Panel